Prineville Outdoor Recreation
Prineville and Crook County offer a rich choice of outdoor recreation and family entertainment. Scenic beauty, camping and water recreation is unmatched in Central Oregon. For those land lovers, the hills and terrain are perfect for bicycling and running. And of course no day would be complete without great golf.
Prineville Reservoir offers year round camping activities within the state park on the reservoir. The fishing can be good anytime at Prineville Reservoir. Other recreational activities include waterskiing, wakeboarding, windsurfing, paddle boarding, kayaking, hiking, star gazing and wildlife viewing. The water temperature in the summer months can be as high as 80 degrees which is ideal for swimming, water skiing, jet skiing and other water sports.
Fly Fishing Rivers and Lakes
The Crooked River offers exciting year round fly fishing action for rainbow trout. And it's the best river in Central Oregon for an introduction to fly fishing. The river flows from the base of Prineville Reservoir through a deep canyon of rim rock, wandering through a magnificent desert canyon. With an estimated 3000 trout per mile, it's easy to see why this river is such a great place for beginners to the sport of fly fishing. Experts will also enjoy casting dry flies, and catching dozens of rainbow trout. Averaging 8-10 inches, these trout mimic their Deschutes River cousin's power and strength. The Crooked River is open to fly fishing all year long, with the best fishing being in the late winter and early spring, early summer, and fall. Like all rivers in the west, the Crooked has prolific hatches of mayflies, midges, and caddis.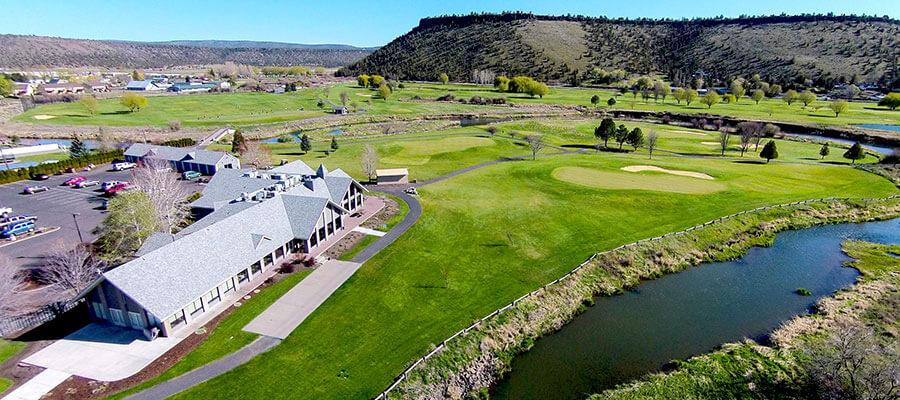 Set amidst sparkling blue ponds, rock-rimmed buttes and green meadows, Meadow Lakes Golf Course features a championship course, a beautiful clubhouse, and a friendly staff eager to make your round of golf an extraordinary experience. Meadow Lakes has been featured in the USA Golf Journal and is one of the first-ever recipients of Golf Digest's National Environmental Leaders Award. Recently, the Bend Bulletin called Meadow Lakes Golf Course "one of Central Oregon's best golf values." Meadow Lakes is an active municipal golf course that has hosted two Oregon Amateur State Championships, including the 1998 Oregon Mid-Amateur Championship. The challenging and enjoyable layout, designed by Bill Robinson, keeps the golfers coming back. Additionally, the Prineville Golf Club is semi-private 9 hole golf course in Prineville.